You might be looking to buy a big 27-inch monitor to complement your desktop setup and stumbled upon the BenQ GW2780, so was I a year ago and bought it. And this is my review of the BenQ GW2780 Full HD 27 Inch IPS monitor after 1 year and 5 months of usage.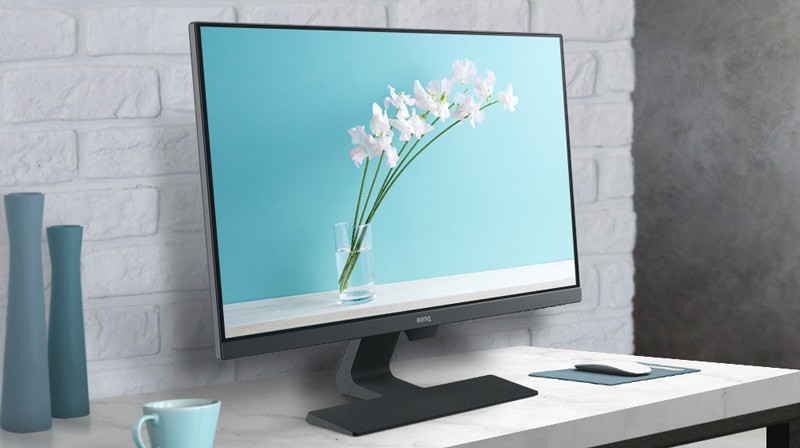 Introduction
Like I mentioned earlier, I have been daily driving this monitor for the last 1 year and 5 months so I might be the right kinda person to write the best BenQ GW2780 review. BenQ has been in the display industry for quite a long time so thought it will be a good buy for the price, I bought it from Amazon for ₹14,900.00 ($203). At the time of writing this review, it's priced at ₹13,906 which lower than for what I got it, but even then I felt it's worth the price because there weren't any similar options at this price range. However there is a similar BenQ model for ₹1000 less but it lacked the Display Port input, for my use case I needed DP.
Before getting into the BenQ GW2780 Review, let us take a quick look at the specifications.
BenQ GW2780 Specifications
| | |
| --- | --- |
| Screen Size | 27-Inch |
| Screen Type | Matte |
| Resolution | 1920×1080 |
| Pixels Per Inch | 82 |
| Panel Type | IPS |
| Backlight Technology | LED backlight |
| Brightness | 250Nits |
| Contrast Ratio | 1000:1 |
| Response Time | 8ms |
| Refresh Rate | 60Hz |
| Display Colors | 16.7 million colors |
| Color Gamut | 72% NTSC |
| Color Bit | 8 bit |
| Dynamic Contrast Ratio | 20,000,000 : 1 |
| Connectivity | D-sub x1, HDMI (v1.4)x1, DisplayPort x1, Headphone Jack |
| Built-in Speaker | 2Wx2 |
This is the general specification of this monitor, this is really good when you consider the screen size and price. Apart from this BenQ offers a variety of picture modes and some eye care features.
What's In The Box
You will receive this monitor in a chunky box, the panel is held firmly in a hard foam that covers the entire box. The stand is kept separately on another cut out of the foam. Along with the monitor, you will get a generic HDMI cable, a user manual, a warranty card, and a CD drive.
And by the way, BenQ offers a 3-year warranty for their monitors which is a good thing. Actually a great thing for me more on that later.
First Impressions
When I placed the monitor on my desktop table, I was happy to see how big the new panel felt in front of my old 19-inch monitor which I have been rocking for the past 5-6 years. Moreover, the bezels are so thin and look gorgeous.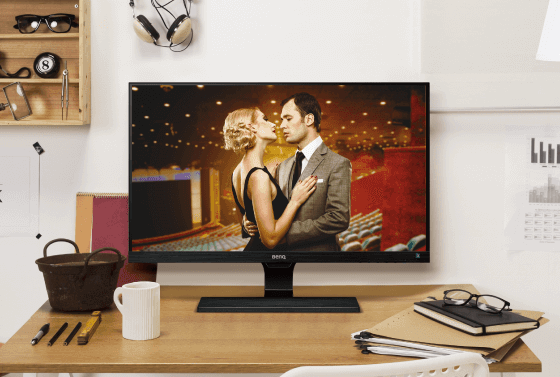 As soon as you turn on the power switch the power button turns white, the monitor shows a BenQ logo splash screen, if there is no input signal then it simply goes into sleep and the power button will turn yellow. One thing I have to say is that the color calibration out of the box is terrible and is really off!
Yup, the BenQ GW2780 has a weird yellow tint, maybe a little too much which I had to fix myself by adjusting the color settings. I have created a thread about that on the TUX Forums which you can read here. But before tinkering with the color settings I thought there will some other picture modes which I can set instantly to fix the yellow tint, unfortunately, all picture modes had a yellow shade but its intensity was less. So I customized it to get a near-white color to my liking.
Build Quality
BenQ priced the GW2780 aggressively, I didn't have many expectations in build quality but overall, the build quality is great. It's not solid or build like a tank but the plastic used is good and has a texture to it, the monitor tends to wobble when the table shakes when you use the buttons, or even if a fan is hitting it directly. Besides that, this monitor can handle small beatings.
However, the stand is sturdy and has some weight to it in addition to that it also offers a clean mechanism to hide the cable of the monitor. Furthermore, the screen has a matte finish which offers great visibility and I never have seen any glare on the screen.
Design
The GW2780 is part of BenQ's "Stylish Monitor for Home and Office" line up and so it looks pleasing to the eye, and will definitely compliment your desktop setup. The monitor has a subtle texture on the back and stands which in fact gives a premium feel. In addition to that this monitor offers a cable management system by making some space at the back of the stand so that you can neatly route the power and input cable through it. It really added as a way to neatly organize your desk space, however, it's not perfect because as I mentioned before I was using a Display Port cable with this monitor and that cable was thick and I had a hard time shoving that inside the cable management space.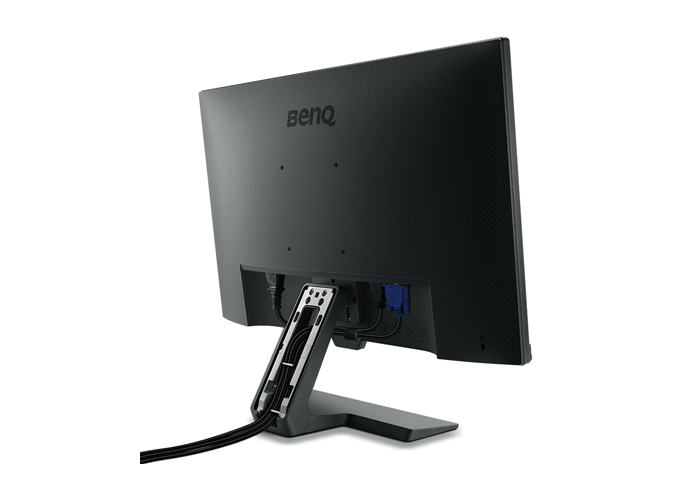 Moreover, the BenQ GW2780 also has a VESA mount support, which is a nice touch. The base of the stand gives a handy space to keep your phone, but the only thing is that it will slide off. However, I've managed to keep a soundbar in that space to save some space.
Panel Quality
Clarity
This monitor features a 1080p panel monitor which offers good clarity if the panel size was 22 inches or less. As a result of the 27-inch screen real estate, the pixels are large enough that the text won't look so crisp. Again the matte finish screen can also be one contributing factor to this. It isn't so bad as being uncomfortable with your eyes.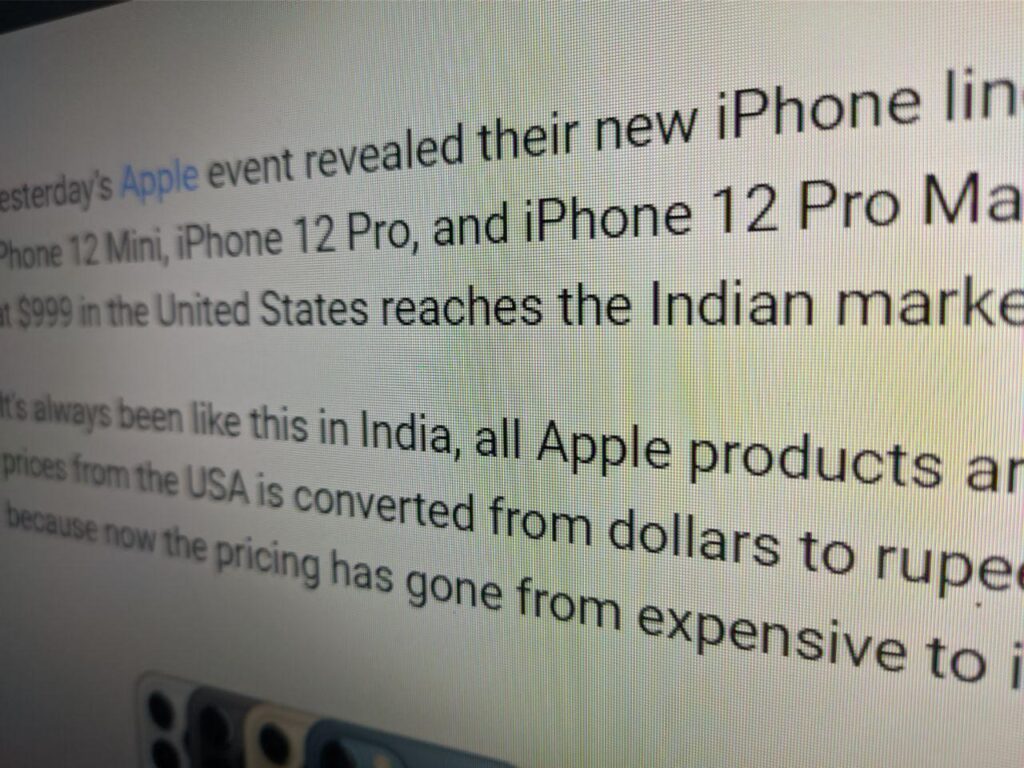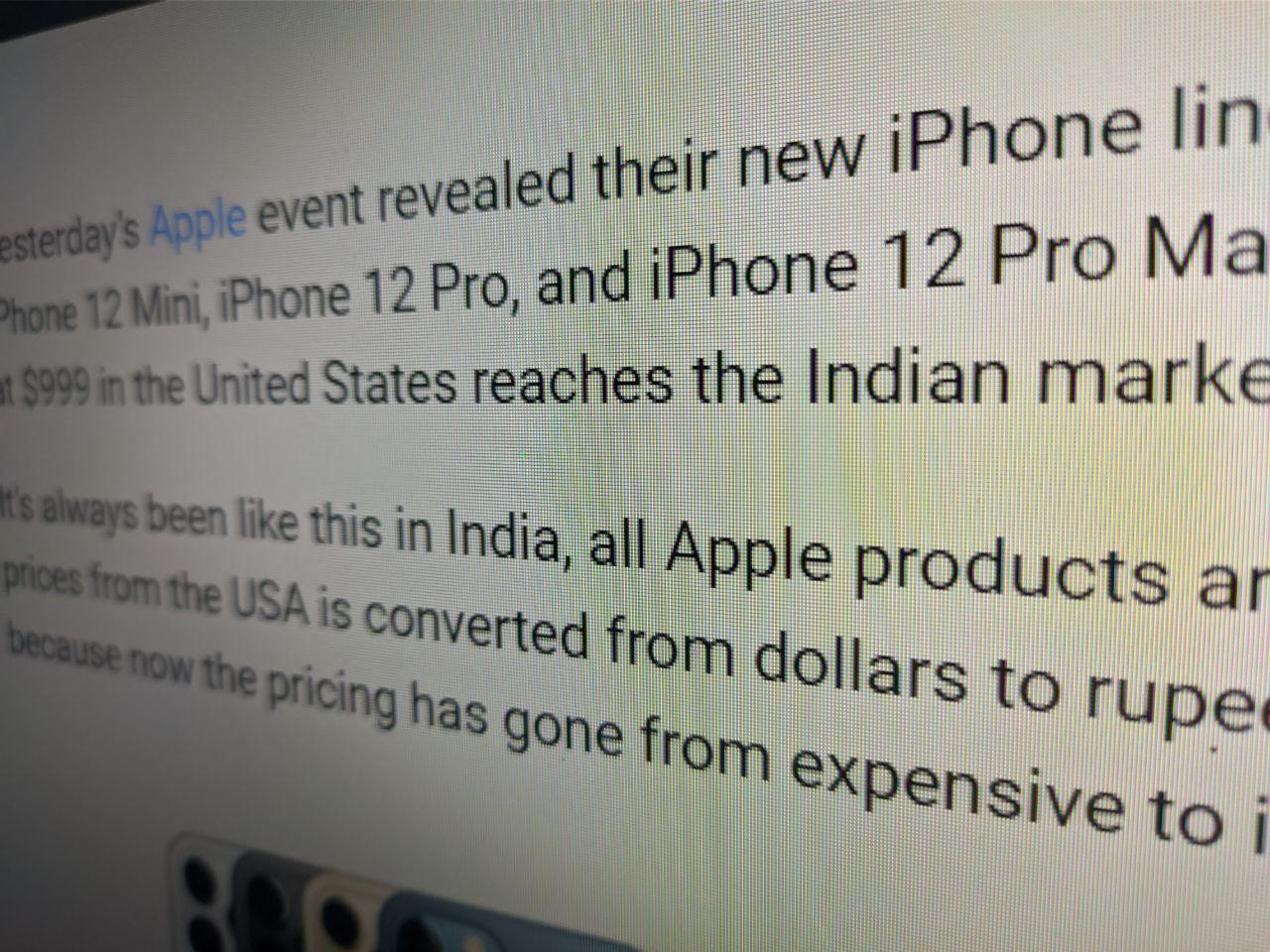 There is nothing you can do about this because you will notice this is every1080p monitor above 24 inches. Or you will have to choose a higher resolution monitor like 2K or 4K.
Brightness
You might have noticed the 250 Nits brightness in the spec sheet, but it's not bad at all. I had a great time watching movies and Youtube on the panel. Not to mention this Edge to Edge bezel make movie watching experience so immersive. Then BenQ GW2780 has pretty good brightness up its sleeve for content consumption.
Colors
If you are a professional designer who needs a color-accurate monitor then this definitely no go. The colors are a bit off and washed out. And even if you try to increase the saturation in your graphics control panel on the monitor setting it won't look pleasing enough.
The blacks are more like dark grey apart from that this is a good panel for watching movies and stuff. I've tweaked the color settings a bit to my liking and it's great.
I not at all framing it as a bad monitor! GW2780 is not intended for professional photo or video editing but makes a great content consumption experience. If your main use to watch some movies and do internet browsing and light gaming then the BenQ GW2780 is a perfect choice.
Viewing Angles
I really love the viewing angles on this monitor. No matter from which angle you look, it will look the same. There aren't any rainbow effects, fading, color shifts, etc..
Picture Modes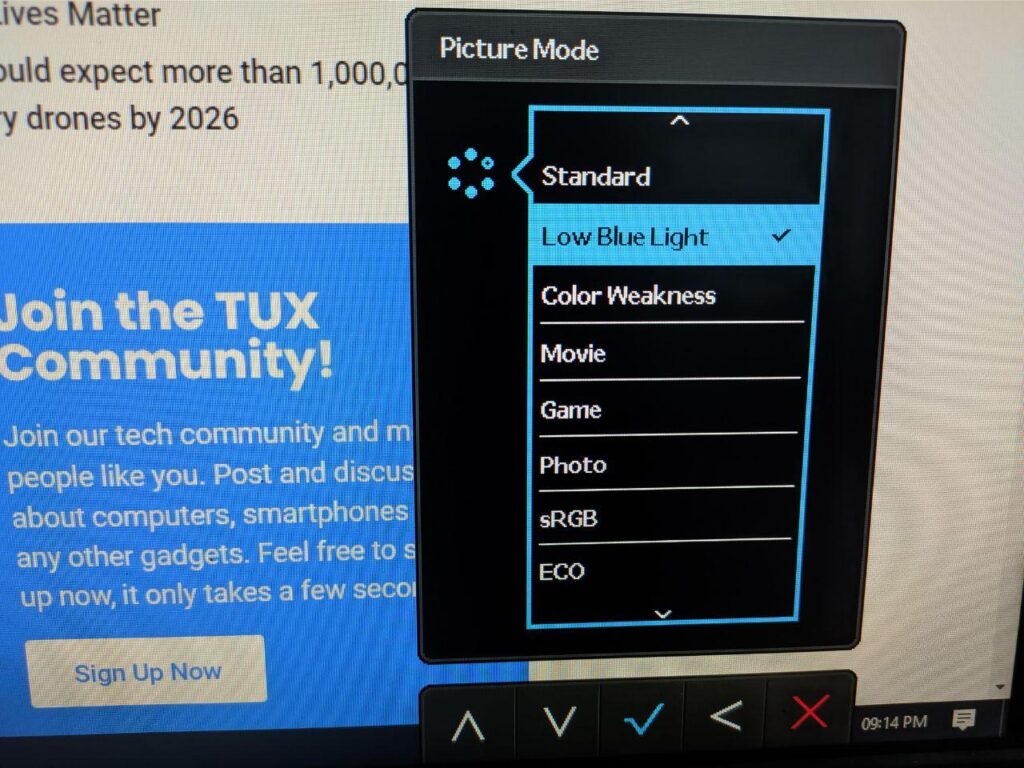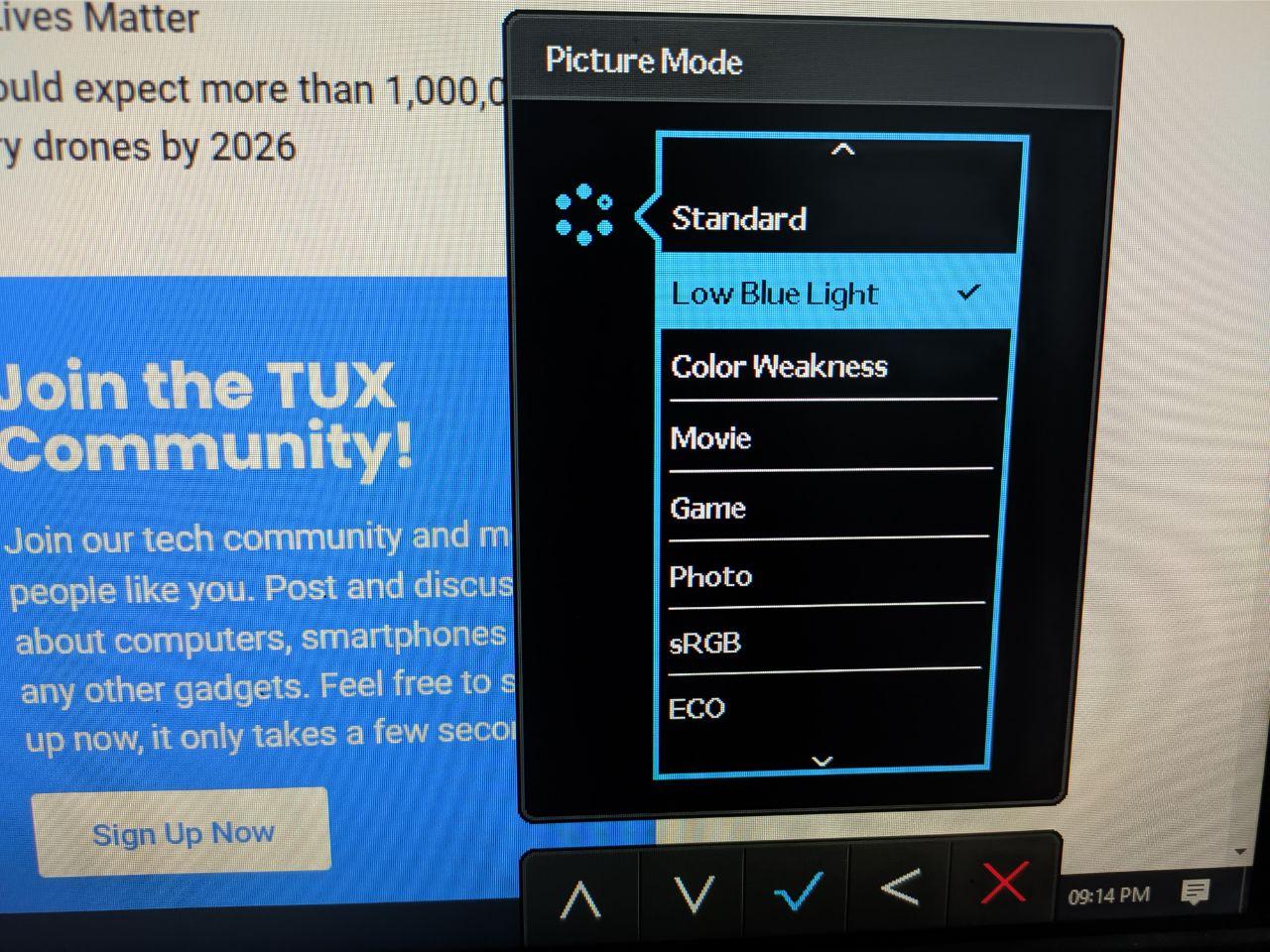 The BenQ GW2780 provides some picture modes out of the box which, to be honest, aren't good. I mostly use is the "Low blue light" mode which actually feels good for long usage. Like I mentioned earlier this monitor has a weird yellow tint to all the modes. So I modified the standard mode to my personal liking. Other than that you can only maintain one custom profile which is called "User".
The game mode, then bad luck it only makes the game look worse. Because when you switch to game mode, it bumps up the sharpness, brightness, and blue colors to a whole new level. The Picture modes are the only disappointment in this BenQ GW2780 review, but you can customize it yourself and enjoy the content.
Built In Speaker
Just forget that! That was an unintentional feature. The 2Wx2 sounds worse than any phone speaker I have ever seen. You won't be able to make out any dialogues. BenQ might have thrown that in to boost the features list. It's better that you get a separate pair of speakers.
Extra Features
I must say that BenQ has thrown in some additional features like "Brightness Intelligence Technology" which is like the adaptive brightness feature in smartphones. Basically what it does is that I automatically adjust the monitor's brightness according to the ambient brightness. Which is more like a gimmick or in other words it doest work to make a noticeable difference.
There is the "Low Blue Light" which is "Proprietary BenQ Low Blue Light Technology filters out hazardous blue light, effectively reducing eye fatigue and irritation." I actually love that and use it 95% of the time but this is now a common feature in most modern monitors.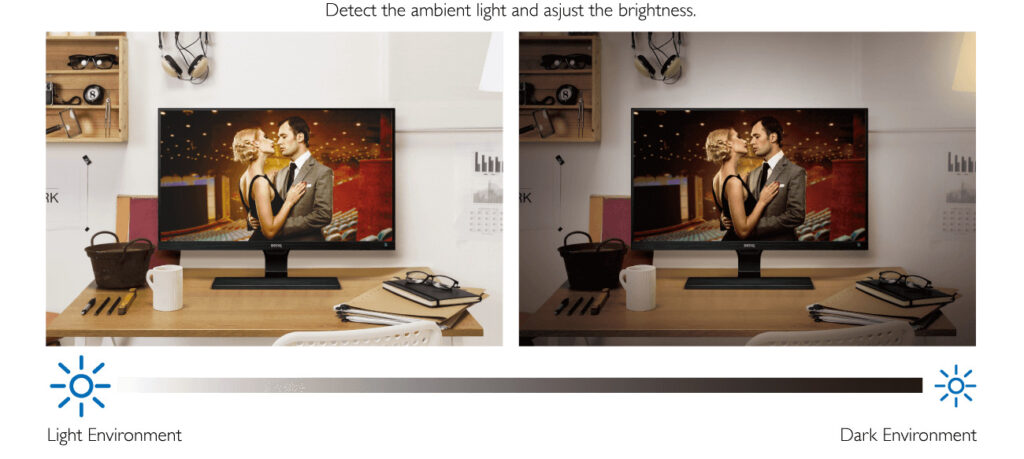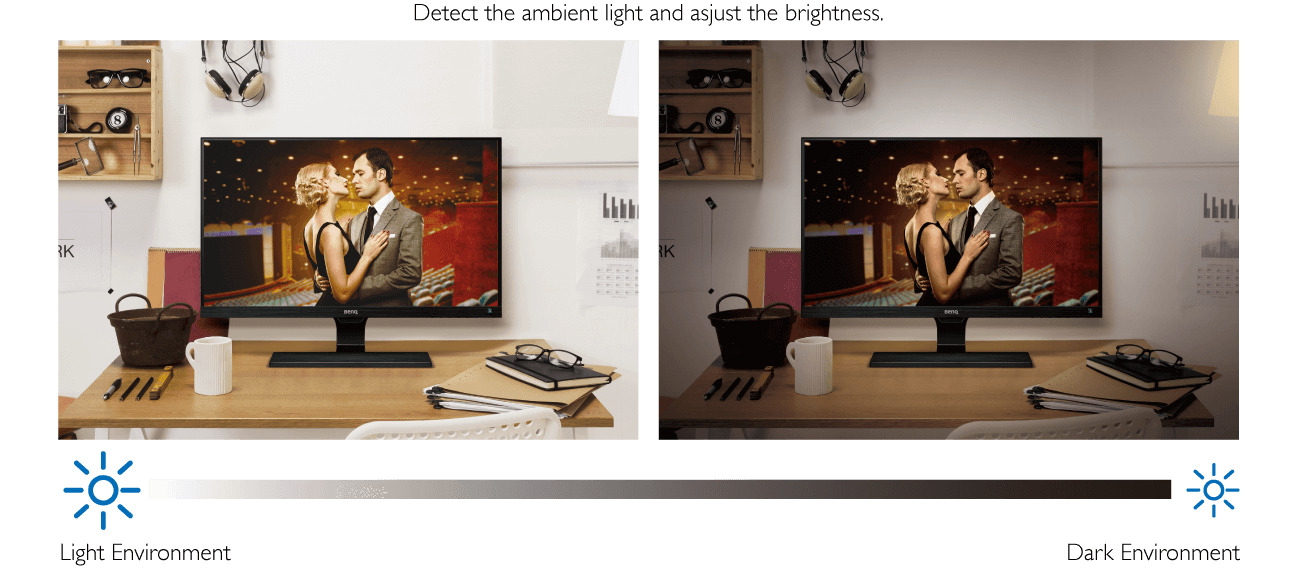 "Flicker-free" is also another BenQ tech they advertise which is an "Exclusive BenQ Flicker-Free Technology eliminates the harmful flicker of traditional LCDs to prevent fatigue and vision damage."
My Experience
It's been a long time since I've been using this monitor, even for writing this review. With this BenQ GW2780 review, I intend to point some of my personal experiences. I order this monitor on 3 May 2019 and received it after 5 days, since then I used this almost every day. However, after 4 months I started to notice some backlight bleeding. Again after 2 more months, it has increased, and then I contacted the nearest BenQ service center and they asked me to call their toll-free customer care number and register a complaint. After I've done that service guys came and took pictures of my monitor went, then after a week they came and replaced the monitor with a brand new one.
After some chitchat with the service guys and they said this is a common issue and the company gives replacements. I was lucky for this to happen during the warranty period and that's why I said it's a good thing to have a 3-year warranty. I am happy that BenQ replaced it for me, there haven't been any other issues since then.
Should you buy the BenQ GW2780
It all comes down to personal preferences, because if you want to watch movies and browser internet maybe game a bit then this is definitely a must buy. If you are a passionate gamer looking for a monitor or a professional digital artist then no, this is not for you. This monitor serves generic office use and media consumption purpose.
The professional workflow is your thing and you are looking for color-accurate monitors at a budget rate then you might wanna see BenQ's SW240 which is a 24-inch monitor that features 99% Adobe RGB, 100% sRGB, 95% DCI-P3 color coverage with a factory-calibration report. And if you want 27-inch screen real estate then checkout BenQ SW270C which also has 4K resolution so everything will be crisp.