Building a PC isn't so difficult but for someone with zero experience, it will be tricky. But what's more tricky is the choice of parts, there lots of computer hardware in the market for the same purpose. So for a starter, it will be confusing to choose the better option. Don't worry, we have got you covered! This article will simply show you the best hardware choices to build the best and fastest gaming under Rs.65,000.
We have chosen the perfect PC hardware to help you build the fastest gaming pc under Rs.65,000. This guide will also give you a basic idea about the different hardware components and their purpose.
Introduction To Building the Fastest Gaming PC Under Rs.65,000
For this build, we will go for the AMD Ryzen series processor because AMD made a significant change in the CPU market which was previously dominated by Intel. Intel's offerings are quite expensive when compared to AMD's processors at the same price bracket. Rs.65,000 is a good amount of money that one would want to invest in a PC, but PC hardware can get expensive and if you don't know to choose the right hardware then you can easily waste your budget unnecessarily.
But here I have made a list of components that I used to build a gaming PC for one of my friends. But to my surprise, this build turned out to amazing and provides great value for money. And in addition to that, you might not need to do any upgrades for 1 or 2 years (depending on your use case).
Parts List
To make your life easy, here is the list of the parts that we will be using to build the fastest Ryzen gaming PC under Rs.65,000 and their pricing. Please note that the pricing provided here are referenced from Amazon at the time of writing. This price may or may not vary, you can check other shopping sites or local stores for a better deal. If you are looking to buy these parts then you can find the shopping links here.
Ps. If you are lucky enough then you might even be able to acquire all the parts for under Rs.50,000.
| Component Name | Price in Rupees |
| --- | --- |
| Ryzen 3 3300X | ₹13,999 |
| Zotac Geforce GTX 1660 AMP Edition 6GB | ₹19,990 |
| MSI B450M PRO-VDH MAX | ₹7,399 |
| Corsair Vengeance LPX 8GB DDR4 3200MHZ (x2) | ₹3,400 |
| Cooler Master MWE 450W | ₹3,149 |
| Samsung 970 EVO Plus 250GB NVMe M.2 SSD | ₹ 3,999 |
| Seagate BarraCuda 1TB HardDisk | ₹3,199 |
| Ant Esports ICE-200TG | ₹2,790 |
| Case Fans and Extras | N/A (Read more) |
| Total Amount | ₹61,325 |
Price from Amazon.in
CPU: Ryzen 3 3300X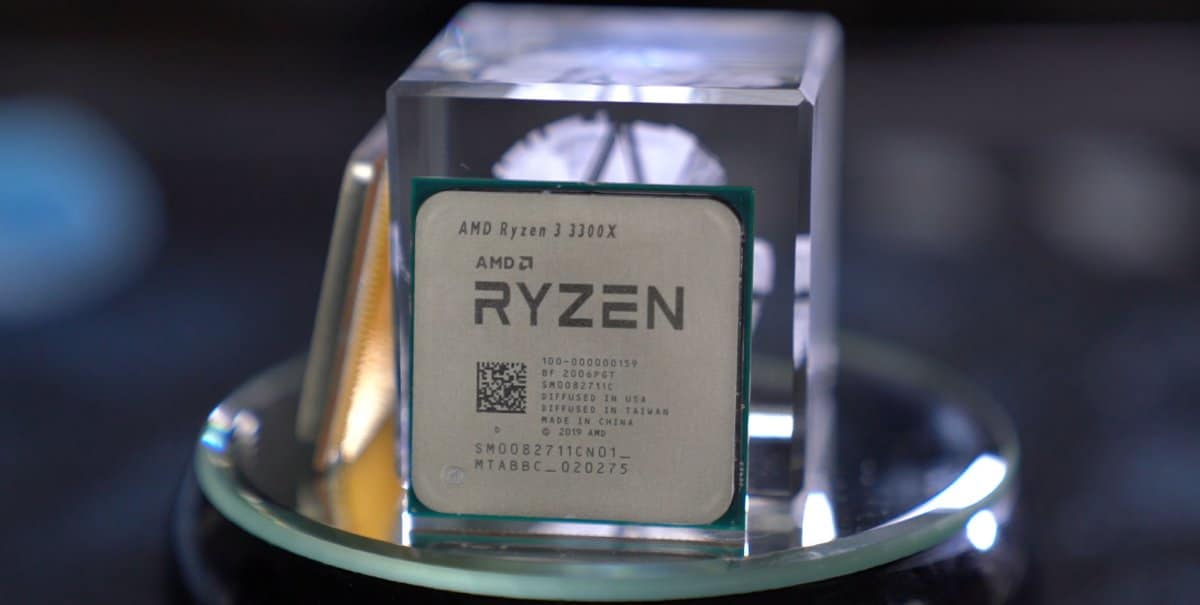 For this build, we will use the AMD Ryzen 3 3300X because this quad-core processor provides excellent value for money and showcases excellent performance. Initially, I thought to go for the Ryzen 5 3500X but even though it has 6 cores it doesn't have enough threads to compliment the full potential of the cores. In addition to that, it's single-core clock speeds are much lower than the 3300X's. Which makes the Ryzen 3 3300X a much better gaming CPU and along with that you will be able to save Rs.1000-2000 over the 3500X (depends on the deal you get).
However, if you plan to upgrade later on or if you can spend more on the CPU then I will recommend you choose the Ryzen 5 3600 or higher models. And that's because the Ryzen 5 series 3500 and 3500X CPUs are not international models (I'm nitpicking, it's up to you).
Coming back to the topic, this CPU can reach up to a 4.3 GHz boost clock and if you can purchase a good cooler later on then you push the clock speeds even further. You can find general specifications and benchmarks below or skip to the next section.
CPU Specifications
| AMD Ryzen 3 3300X Specifications | |
| --- | --- |
| CPU Cores | 4 |
| Threads | 8 |
| Base Clock | 3.8 GHz |
| Max Boost Clock | Up to 4.3 GHz |
| Default TDP / TDP | 65W |
| Total L3 Cache | 16 MB |
| Total L2 Cache | 2 MB |
For full specifications visit AMD's product page here.
Benchmarks
GPU: Zotac Geforce GTX 1660 AMP Edition 6GB
We will be pairing a GTX1660 in this Ryzen 3 3300X build because for under Rs.20,000 the GTX 1660 provides an excellent 1080p gaming experience and some low-end 4K gaming too. This CPU and GPU combo pairs really well to provide stable 60+ FPS on most modern at 1080p max settings. You can choose a GTX1660 from any brand depending on how you can flex your budget. However, this is a good card for this price range that has a boost clock of 1845 MHz and 6GB of VRAM which is good enough for most AAA titles.
Furthermore, there are 3 display output options, in this card you will get 3 Display Port 1.4s and 1 HMDI 2b port so that someday if you want you can rock a 4 monitor setup. You see more specifications of the card below or skip to the next section.
Note: Dedicated graphics card is required to get video output from this PC build because this Ryzen series and Ryzen 3 3300X doesn't have onboard graphics.
GPU Specifications
| Zotac Geforce GTX 1660 AMP Edition 6GB Specifications | |
| --- | --- |
| CUDA cores | 1408 |
| Video Memory | 6GB GDDR5 |
| Memory Bus | 192-bit |
| Engine Clock | Boost: 1845 MHz |
| Memory Clock | 8 Gbps |
For more details and specifications visit product page here.
Motherboard: MSI B450M PRO-VDH MAX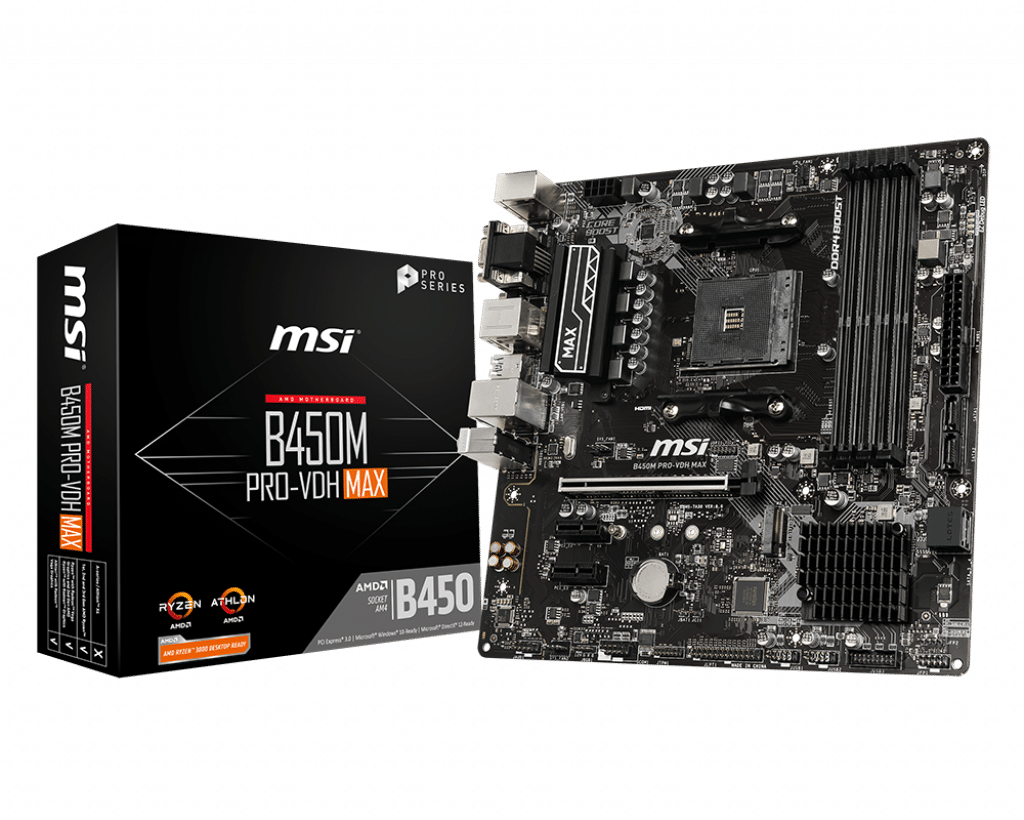 The MSI B450M PRO-VDH MAX is the cheapest motherboard that I could find with 4 RAM slots and it also supports RAM clock speeds up to 3466+MHz. MSI is a well-known manufacturer of motherboards and other PC hardware so this motherboard is nothing but great for the price. This motherboard features AMD® B450 Chipset which will give us fair enough room for overclocking and supports Ryzen 5000 series CPUs as well. In addition to that, there is a steel-reinforced PCIe slot, USB 3.2 Gen1 support, and an M.2 SSD slot. There are lots of I/O ports that are 8 USB ports at the rear in which four of them are USB 3.2 Gen1 ports. You can find all the details and specifications here.
RAM: Corsair Vengeance LPX 8GB DDR4 3200MHZ (x2)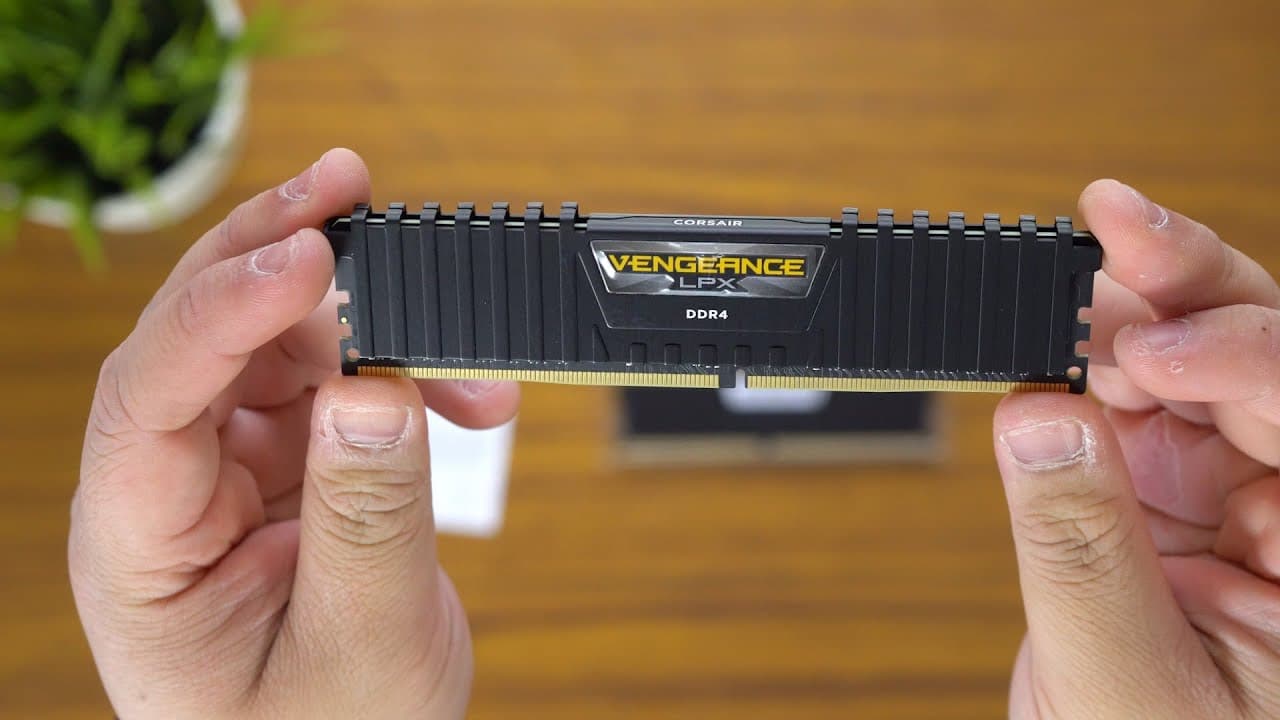 The Corsair Vengeance LPX is so popular in the PC enthusiast community and Corsair being such a reputable brand name in the RAM market, the Corsair Vengeance LPX 8GB DDR4 ram is an easy choice. This or Kingston HyperX Fury 8GB 3200MHz DDR4 model is undoubtedly the fasted one you can get for this price range, both are 3200Mhz ram sticks which are fast and Ryzen CPUs love fast RAMs. For this build, we will need two 8GB ram sticks so that you will have a total of 16GB of system memory. You can buy Corsair or HyperX depending on the price. The only thing to consider when you buy is to buy a DDR4 ram with at least 3200Mhz clock speed or you can easily find links to all the components used in this build at the end of this article.
Storage: SSD + HDD
In this build we will using a 250 GB NVMe Solid State Drive and a 1TB Hard Disk. The 250GB NVMe SSD will be used to install Windows and one two games that you mainly play so those will load much faster compared to hard disk or even normal SSD. NVMe SSDs are far more faster that normal SSDs and the fact that they are much cheaper now makes it a great high speed storage option.
And the 1TB hard disk will hold your movies, other games and files that you wont access frequently. Depending on how much you can flex you budget feel free to choose higher capacity ones.
Samsung 970 EVO Plus 250GB NVMe M.2 SSD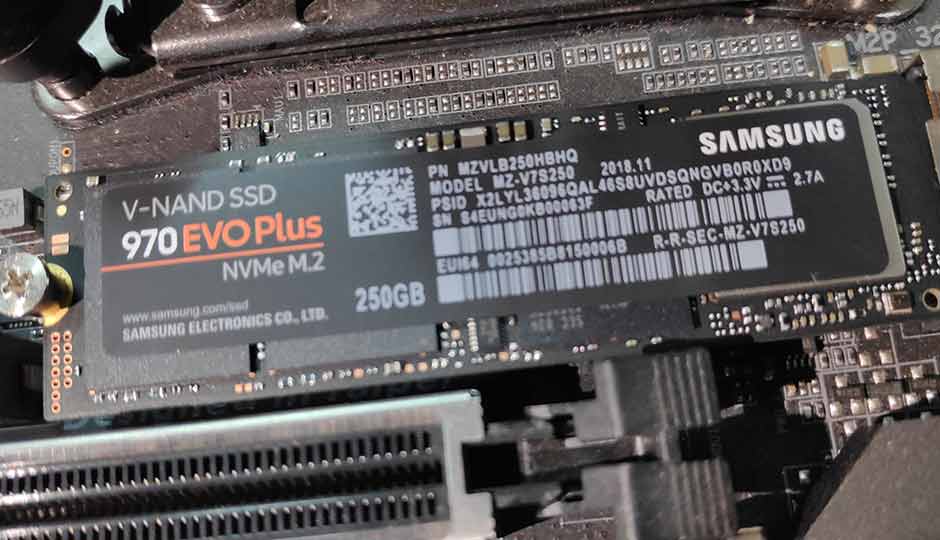 While there are other brands in the market I prefer Samsung 970 EVO Plus as they have proved to be fast and reliable to me. This is one of the single most products that will the gaming pc faster than other build guides. Using an NVMe SSD over conventional will make your Rs.65,000 gaming PC much faster.
Seagate BarraCuda 1TB HardDisk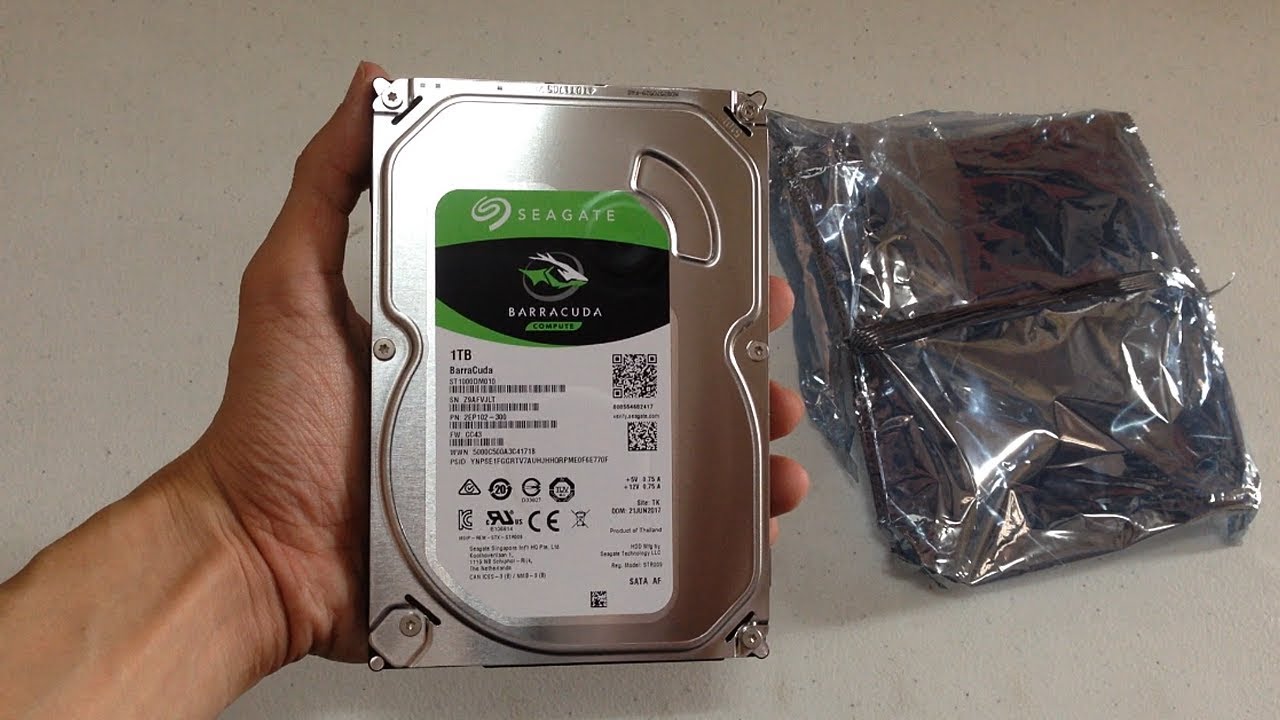 Seagate's BarraCuda 1TB HardDisk is the most popular hard disk option in the market, it will last longer.
PSU: Cooler Master MWE 450W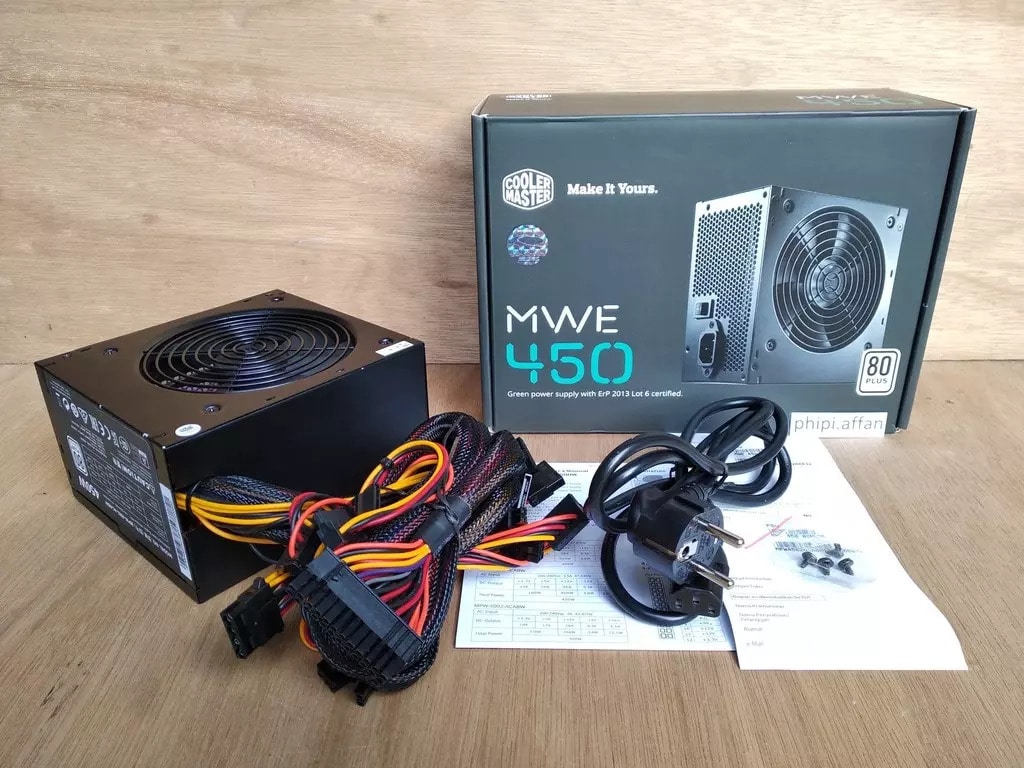 All the components above will max out the under 300W so this Cooler Master 450W power supply will provide plenty of juice for your build. The Cooler Master MWE 450W is an 80 Plus certified PSU that's silent and efficient. Never buy a low-quality PSU for saving money, the last thing you want to happen is to connect your newly build PC to the power outlet and get the motherboard fried due to a short circuit. A good PSU can save your expensive PC hardware from such incidents and also from lighting spikes and surges.
Case: Ant Esports ICE-200TG
For the price the Ant Esports ICE-200TG offer fair enough build quality and features. Not to mention the RGB lights on the front panel screams gaming aesthetics. The PSU shroud is a nifty little feature that will help you save a lot of time hiding the cables of your power supply. Also there are three USB ports at the front with one being a USB 3.0 port.
Extras & Miscellaneous
Case Fans
I have seen many build guides on the web without talking about case fans or extras that you will need to build and maintain a PC. But ill share those with you, I haven't included the price of these because the case fan market in India is kinda messed up. There are normal fans that just spins and there is no control, there are PWM fans that you can control using the software so that you can perfectly control your PC's airflow. and then there are RGB fans and RGB PWM Fans. You can just choose the cheapest fan and call it a day if you don't care about airflow or aesthetics. However, if you do care then getting an RGB is just plain better.
Thermal Paste
Even though the stock cooler that you got with the CPU comes pre-applied with thermal paste, later on, you may need to clean your PC and want to remove the cooler. In such a situation having a thermal paste on hand will get good. Also, the pre-applied thermal paste doesn't offer much heat conductivity compared to aftermarket solutions.
Cable Ties
Cable ties are so helpful in making your cable management work look clean. Having some around is always a good idea.
FAQs
Can you edit video on a Rs.65,000 PC?

Yes, you pretty easily edit 1080p videos and even 4K videos if you can reduce the preview resolution. Video editing software needs more RAM, a PC with 16GB of RAM is a good start for video editing. However, you will need to add more RAM for better results.
You can buy two more 8GB RAM sticks and max the total RAM to 32GB which is recommended for software like Adobe Premiere Pro.

Can you play games at 4K on a Rs.65,000 PC?

Yes, every game will run at 4K resolution, the GTX1660 super is great for the price but its better suited for 1080p gaming. To get somewhat playable experience on a 4K monitor then you will have reduce the game's graphics settings.
Shopping Links