The perfect desk set up and like a greatly designed cockpit. Your computer desk setup is key to better productivity or gaming, we spend a lot of continuous hours in front of our computer. If your desk setup is not ergonomically perfect then you will feel tired, experience pain instantly or in the future.
Yeah, you can buy a good comfy chair and a great desk of your liking but the thing is that the chair and desk you just bought or the ones you have are made for everybody. Spending eight hours a day reaching slouching or craning can lead to pain.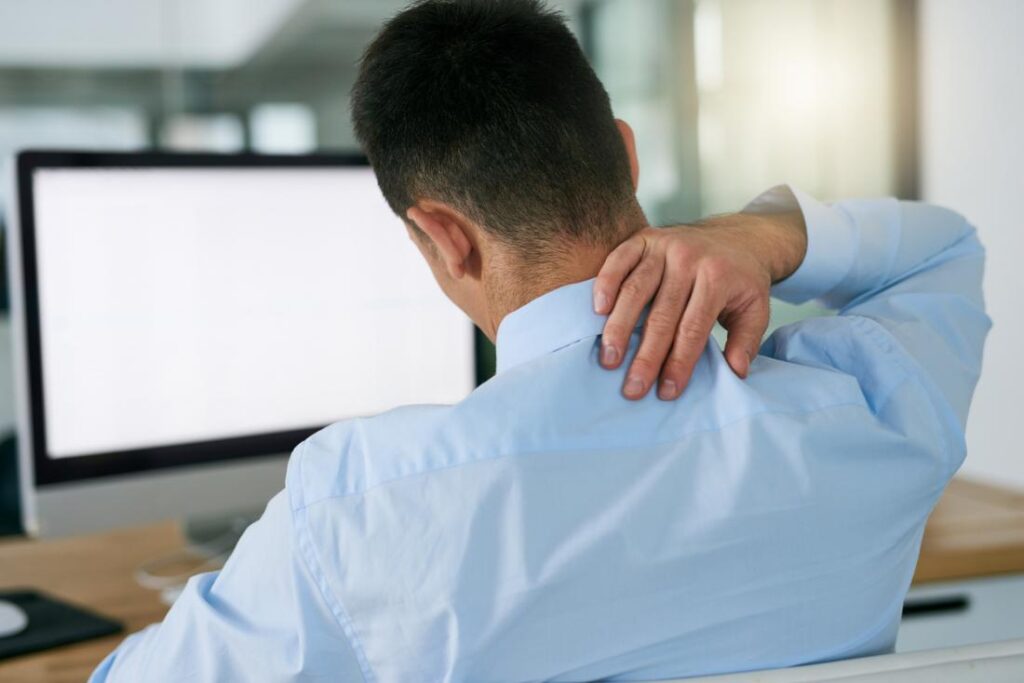 What makes a Perfect Desk Setup
In this article ill show you how you organize your desk for the best ergonomic desk setup for spending hours of productive time with your computer. Before reading the steps keep in mind that the key to a perfect desk setup for work is that you should be able to do your work without having to lean or move to take or reach anything on the desk, so place everything accordingly.
If you are working from then you might want to see the list of best webcams that you can buy for your work.
Steps For The Perfect Desk Setup at Work
1. Adjust your Chair Height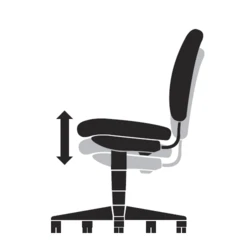 To achieve the perfect desk set up, start by adjusting the chair height. The average desk height is 29 to 30 inches tall, for some this height is fine but for many people, this could be too tall or too short. That's where your chair comes in. The first thing I want to do is adjust
the height when you do make sure your elbows are bent to ninety degrees. Your arms and hands should be parallel to the floor.
2. Feet Flat on The Floor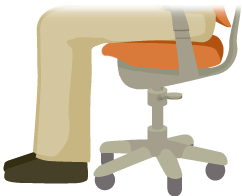 So you have adjusted your chair height and now see if your feet are perfectly flat on the floor? If they are not touching flat on the floor this could become an issue and is not good for an ergonomic desk setup. Find yourself a good comfy footstool or anything like a using ream of paper so that you can comfortably sit with your foot flat on the floor.
3. Monitor Placement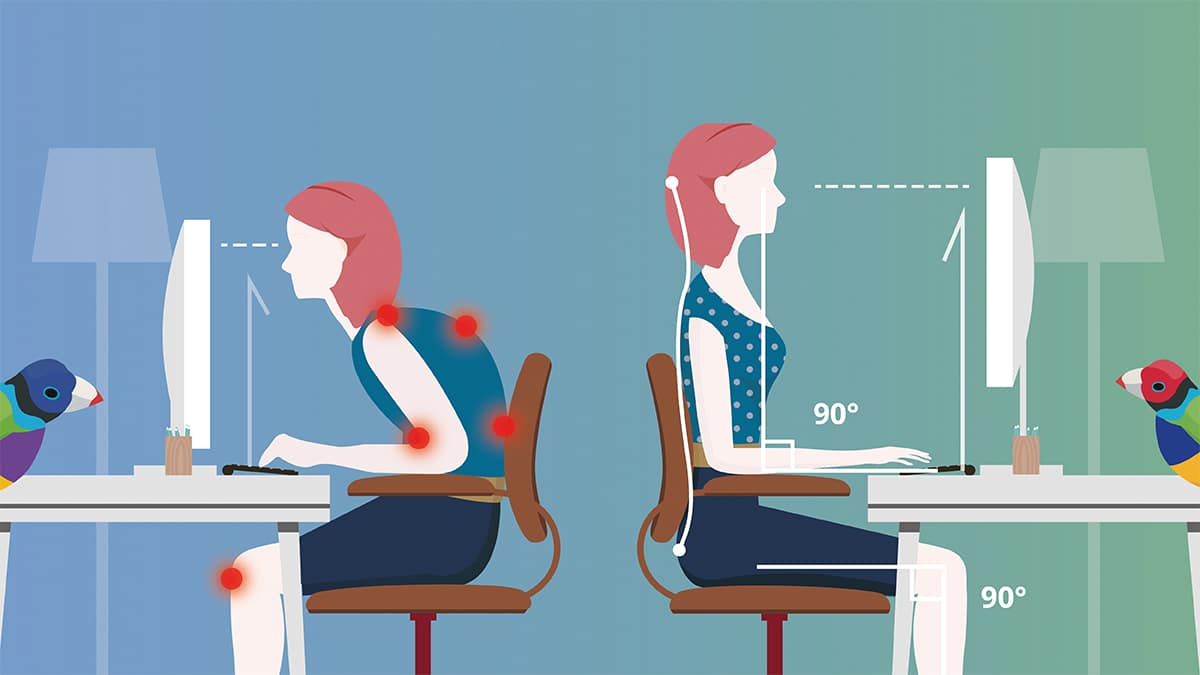 To position your monitor perfectly for ergonomics, the monitor should be close enough about arm's length so you're able to read without having to strain your eyes or to bend forward and adjust your posture. You should always place your monitor such that the top bezel oof your monitor should be at your eye level.
If your monitor stand does not allow height adjustment then use reams of paper or just buy a monitor stand that can be fixed on your table and attach you monitor to that using the VESA mount. Much better. If you dual monitor setup then consider how you use them. If you have a primary monitor you want that directly in front of you. If you use both monitors equally you want them lined up so you are in the middle of the two For a laptop. You want to use a kickstand to raise the screen up to the proper height. Also, try to keep your whole setup perpendicular to windows so that you can avoid eye strain from glares.
4. Keyboard and Mouse Placement
Where your hands end up is where your keyboard should be, your mouse should end up right next to your keyboard. You want to move from your elbow instead of your shoulder to prevent overuse or strain or pain. Your keyboard should close to your body so that your elbow is comfortably by your side.
Your keyboard placement should be low enough so that you can type with your arms parallel to the floor.
Try to use a keyboard that has wrist rest, many keyobards are not ergonomically designed. They are made in such a way that your wrist will on the desk that is too low. This might be a problem for some.
As a solution for this you can buy a keyboard that has a wrist rest with it like the one shown in the image below or you can simply substitute that by using a book you can buy separate wrist rest.
And about your mouse, make sure it's comfortable for your hands. Make sure it's not too big or too small, or it will cause your wrist bending in awkward positions. The Techradar has an article on good mouse recommendations for different needs, and there are also ergonomic mice and alternative input tools that could be more comfortable for you than traditional mice.
5. Keep your Desk Clutter Free
Keep solely the items you use daily
This might be a pen and a notebook, your phone charging stand, your bottle or cup, and a microfiber cloth for improving your phone screen and monitor.
Store everything else off of your table.
Going Minimalist can help in achieving a good desk setup
Personal photos and other decorative items may interrupt your productivity. Attempt limiting personal decorations to merely three things or less–and moving any others to outside your direct line of sight. Check that everything you place on your table is either helpful, necessary, or brings you a positive feel. Clearing out anything that doesn't have a reason to be there.
Hide Less Vital Supplies Strategically
Still, there will be many things that you will need often to do your work. Hide these things behind your monitor or under the desk so that you can reduce the visible clutter but still access them easily. Hide power strips and wires from sight, use double-sided tape, and stick them under or behind the desk.
Manage cable clutter with zip ties or velcro. You can find lots of low-cost tools to keep your table clean.
Exercises to Reduce Pain
Move after every 10 to 15 minutes and when you start to slouch in your chairs do some exercise. Here is a good video by Mayo Clinic, it will teach you some exercises that you can easily do while sitting.
Conclusion
Your desk setup greatly affects your productivity, keep it neat and simple. You need a healthy mind and body to keep everything going. Follow these tips and implement them accordingly. I hope this article helps you to achieve the desk setup and maximize your productivity.